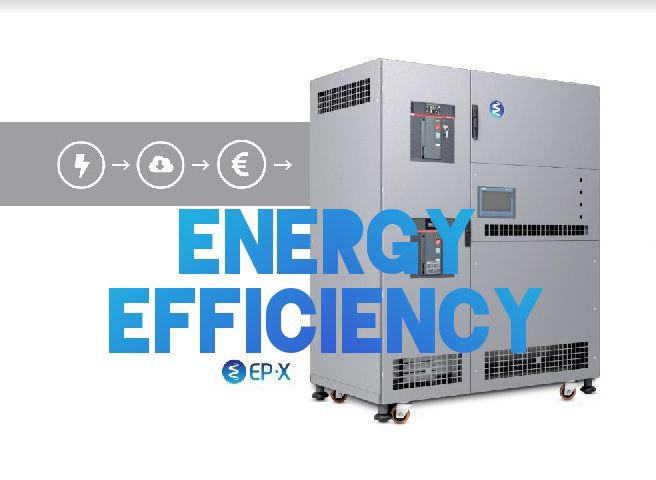 ENERGY EFFICIENCY: THE IMPORTANCE OF PROFESSIONAL PARTNERSHIPS
How can we achieve the best results in terms of energy efficiency, energy savings and emission cuts?
Our strategy is based on:
International partnerships of excellence
Research and development
Innovation
We carefully choose Italian and foreign partners who can make a decisive contribution to the improvement of technological solutions for energy efficiency, allowing us to meet the needs of a wide range of customers, ranging from public buildings to industry, from Horeca to large-scale distribution.
Throughout Europe there are companies and research institutions that collaborate with us from the development of new solutions to the coverage of the last mile, ensuring the complete satisfaction of all the needs of those who turn to Energia Europa. We work with:
ABB: world leader in electrical and electrotechnical solutions for every application area
University of Florence: Italian excellence in the study and research on power quality
University of Krefeld: German excellence in the study and research of power quality
Polytechnic University of Madrid: Spanish excellence in energy and energy efficiency studies
Thanks to this network of partners of excellence it is possible to obtain our current results not only in terms of efficiency but also of impeccable customer service.
ENERGY EFFICIENCY: CASE STUDY IN HELSINKI – ENERGY EFFICIENCY OF A PUBLIC BUILDING
The municipality of Helsinki places energy efficiency and environmental sustainability as top priorities.
The purpose of the Urban Environment Division of the Finnish capital designs and implements strategies for planning, construction and maintenance of urban spaces and buildings and environmental services, improving the liveability and sustainability of the city for the benefit of present and future citizens.
Precisely with a view to making the city more sustainable, we were entrusted with the efficiency project of the Urban Environment House of Kymp-Talo: at this public building we installed 2 e-Power devices of 1,000 A increased, reducing consumption and emissions of a building that had already benefited from efficiency measures.
The results obtained are really satisfactory:
Around 120,000 kWh of energy saved in one year
Approximately 25,000 kg annual reduction in CO₂ emissions
The project was realized thanks to the partnership with our Finnish distributors Eco PWR and Väre.
ENERGY EFFICIENCY: THE SLOVENIAN CASE STUDY - EFFICIENCY OF AN INDUSTRIAL SITE
Energovat D.O.O is our Slovenian partner in charge of distribution and installations in the Slovenian market.
For this case study we are going to explore the efficiency results obtained at a company that deals with the development and production of lighting systems for the automotive industry,
Here we installed a 2,500 A e-Power device: the installation took place in December 2022 so the data we provide are based on the average savings measured by the e-Power device, which reduces consumption by 5.49%. A second 3,200A device was installed in January 2023, and a third installation will take place shortly.
Given the historical consumption of the company, the expected global annual performance is as follows:
377 390 kWh energy that will be saved in one year
188 695 kg of annual CO₂ reduction that will be saved
Contact us to get professional advice on the real possibilities of energy efficiency for your company.