The company and environmental sustainability
Energia Europa is an Italian joint stock company developing innovative products for energy efficiency and environmental sustainability.
We design, develop and manufacture cutting-edge devices to optimise modern electrical systems in manufacturing, retail and residential facilities.
The core of our production is the patented E-Power/EP-X device, which ensures real energy efficiency both on the line and power system with the same work performed, thereby reducing system losses and improving power quality.
The energy savings guaranteed by our solutions bring about a substantial economic gain on all power consumption.
Energia Europa has recently incorporated into its group a company of excellence in LED lighting for industry and public administration, known with the E-Lampsy brand, with a view to ever greater integration of cutting-edge technological energy efficiency solutions.
Innovation is in Energia Europa's DNA. Our E-Power/EP-X device is the result of constant commitment and significant investments in the development of innovative energy efficiency solutions, which have become tangible in a unique device of its kind, patented in all major countries worldwide (Patent N: PCT/IT2011/000275 VI2007A000272.)
But our commitment to innovation does not stop there! We steadily invest both to evolve our E-Power/EP-X system and to monitor and manage the power data collected by our system in an advanced way. In addition, jointly with the University of Florence, we created a European centre of excellence for research on power quality – the Smart Energy Lab.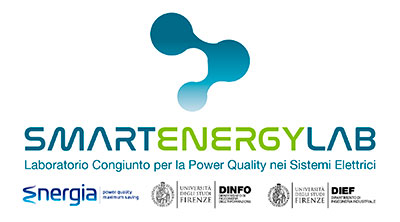 Commitment to sustainability
We supply our innovative systems to customers of primary international importance in almost all manufacturing and business sectors.
Our customers include many from major international mass retailing chains, as well as some of the leading companies in the plastics, mechanical engineering, chemical, food & beverage, automotive and catering sector.
E-Power/EP-X's pluses are not only economic – any company embedding our solution to improve energy efficiency significantly contributes to protecting ecosystems.
Saving energy means cutting down on the amount of CO2 emissions into the atmosphere: each kWh saved is equivalent to an approximately 0.450 kg carbon footprint reduction.
We take our social role in protecting the environment and climate change very seriously, so much so that we give equal importance to cost-effective and environmental benefits in all our projects!
WE ARE VERY PROUD OF OUR SMALL CONTRIBUTION TO ENVIRONMENTAL SUSTAINABILITY!
Energia Europa invests in the search for new projects geared towards environmental sustainability.