E-VOICE: THE MAGAZINE ON POWER QUALITY, ENERGY EFFICIENCY AND SUSTAINABILITY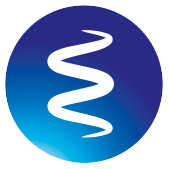 The new issue of e-Voice, the magazine edited by Energia Europa that deals with power quality, energy efficiency and sustainability is now online: fill the form at the end of our homepage!
News, curiosities and insights on Energia Europa growth: the new partnerships, the results achieved thanks to the improvement of power quality with the E-Power system, but also to lower consumption in lighting thanks to the solutions of our e-Lampsy LED division.
WHAT IS IN THE NEW ISSUE? IT STARTS WITH POWER QUALITY
The first news concerns the recognition of E-Power as a device recommended and validated by the Zero Carbon Target program, a new international certification program for the reduction of CO2 emissions.
Want to know more about how to get the prestigious Zero Carbon Target certification? Download our e-Voice magazine!
We also give voice to our customers, satisfied both for the guaranteed and certified energy savings of our products, and for the aesthetic results obtained thanks to a custom lighting design of our led division. 
You will find an interesting focus on our recent achievements, discovering how efficiency and style go hand in hand thanks to our professional work that takes care of every detail at 360 °.
New energy labels: what is there to know?
The new tax incentives linked to the Industry 4.0 Plan represent a great opportunity for investments in our solutions. 
What do I need to know ? 
How will I be affected by the National Transition Plan 4.0? 
Energia Europa brings concrete economic benefits and allows you to plan your investments in our energy efficiency solutions thanks to the dedicated advice, tailored to the needs of each customer.
Download our e-Voice magazine to have all the updates conveniently on PC, smartphone or tablet.
Directly from the new e-Voice issue: 
We open this first edition of 2021 with the news of the important recognition of our E-Power system as a solution recommended by the international emission reduction certification program, Zero Carbon Target. Next we present two important testimonials from customers who believed in our energy saving solutions. Then we point out the entry into the Energy Europe family of e-Lampsy, the new LED Division for energy efficiency in the field of lighting, and finally a note on the new National Transition Plan 4.0.

Have a good reading!