E-Power is in the most famous hotel in Slovenia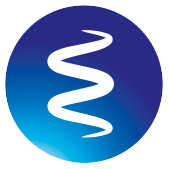 We inform you about another small but great success for our E-Power solution: thanks to our partners IBM Slovenia and Energovat, we have installed an E-Power 1250A in one of the best and historical hotel in Slovenia, the Grand Hotel Union, in the heart of Ljubljana, the capital city of Slovenia, open all year round.
Established in 1905, offers 111 elegantly-furnished rooms that feature the Secession style paired with modern comforts. Together with its sister hotel (224 guest rooms of different types) in the adjacent building, forms Ljubljana's largest conference centre, offering various services and event venues, ranging from small multipurpose function rooms to the which can accommodate up to 800 guests.
Bright, spacious rooms and a high level of service make the hotel a perfect blend of comfort and convenience. The hotel's top floor boasts a wellness centre with a swimming pool, saunas, a rooftop terrace overlooking Ljubljana and various massage treatments. Other amenities include a gym, concierge service, underground parking garage, landmark café and an à la carte restaurant.
The installation of the E-Power 1250A has been implemented downstream the MV/LV transformer of 1000 kVA; the E-Power installed is protected by a circuit breaker of 1600 A.
The increasing global sensitivity to the reduction of energy consumption and CO2 emissions is rapidly becoming a strategic factor in the hospitality and touristic market as well, and our solution ensures the achievement of both objectives with a single application. In this case, we have obtained an energy saving result amounting to approximately 220,000 kWh/year, with a consequent CO2 reduction equal to 110,000 kg per year.
We are more committed than ever to contribute with our solutions to a more sustainable planet and a safer life for future generations.