E-Power adopts the innovative ABB Ekip Up devices for the new installations in Nomad Foods Findus plant in Italy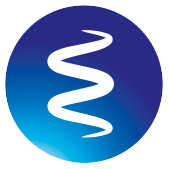 The C.S.I company, owner of the historical Findus brand and belonging to the international corporation Nomad Foods with headquarters in UK and market leader in Europe, has installed at the beginning of 2019 the first 6 E-Power in its plant at Cisterna di Latina, Italy. In this Italian site the E-Power installed are producing an aggregate energy saving of approximately 945,000 kWh per year, equivalent to 425,000 Kg of lower CO2 emissions.
Thanks to the results obtained and in view of its ambitious sustainability goals, C.S.I decided to install last March 2 more E-Power units of 1800 A, equipped for the first time with the innovative Ekip Up devices developed by ABB, leader in automation technologies, which are interfaced with the high performing ABB Emax2 breakers which are already mounted onboard the E-Power. Ekip Up is a truly multifunctional digital unit, which allows advance monitoring functions combined with electrical protection, capable to provide fast diagnostics in case of malfunctions. Among the main monitoring functions, there are the measurement of different electrical parameters, a network analyzer capable to evaluate the power quality and a datalogger for fast diagnostics. Furthermore, Ekip Up provides protections functions on the SPI interface and algorithms for disabling the loads in order to prevent blackouts.
Once more, the advanced ABB technology allows Energia Europa to pursue our objectives in terms of performance excellence and innovation…