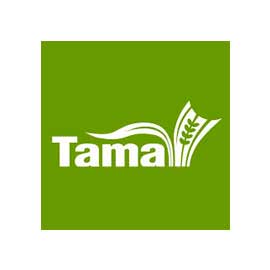 * Conversion factor: 0,400
Company: Tama – Israel
Tama is an Israeli company that makes packaging for agriculture organized on the Israeli model of kibbutz, that is an association of workers operating on collective property. Founded in 1950, Tama has grown and developed industrially, while remaining close to its origins as an agricultural community. The combination of modern farming practices, state-of-the-art manufacturing technologies and many years of experience has made Tama a world-renowned company that today employs over 1,700 people worldwide.
Tama can boast sustainable production thanks also to the use of renewable energy, LED lighting and energy consumption reduction systems.
The customer, very sensitive to interventions and activities aimed at improving energy efficiency and reducing the environmental impact, wanted to test a solution that ensures a certain energy saving and the consequent reduction of CO2 emissions.
In September 2015, the client installed a 1,400 A E-Power device at the Israeli production site of Tama Alon Tavor, which mainly produces packaging and plastic films for agriculture, downstream of the main switch. The energy consumption detected during the technical inspection turns out to be about 3,000,000 kWh, for a used power of about 800 kW.
The configuration of the electrical loads consists mainly of machinery under inverter, electronic and traditional lighting and air conditioning:
Main cabin:
• Inverter Machinery: 70%
• Heating, Ventilation and Air Conditioning: 12%
• Electronic lighting: 9%
• Traditional lighting: 9%