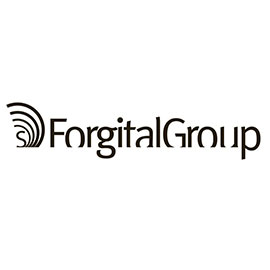 * Conversion factor: 0,400
Company: Forgital – Italy
Forgital is a prestigious Italian company founded in Veneto in 1873 and recently acquired by an important American fund, specialized in the forging of metals and rings especially for the aeronautical and aerospace industries. The group consists of 7 production plants, 4 of which in Italy, which globally employ over 1200 employees for a total turnover that exceeds 400 million euros. The group is constantly expanding and is universally recognized as a world excellence in the sector.
The group, recently acquired by a large American fund, has placed environmental sustainability at the center of its corporate mission.
The customer decided to proceed with the application of a pilot E-Power device on the main Italian plant in Velo d'Astico and then extend the efficiency project on the remaining power lines and other plants.
At the beginning of 2021, the customer decided to proceed with the purchase of a first pilot machine for the main Italian production plant in Velo D'Astico, in the province of Vicenza. It is a particularly energy-intensive site, which absorbs over 8000 kW of power distributed in 16 electrical cabinets. For this first installation of a 2000A E-Power, the customer chose a line that feeds different loads, such as ovens, machine tools and offices.
The device was installed during the month of August 2021, and the efficiency measurement implemented in the following weeks defined a measured saving percentage of 4%, in line with the percentage estimated in the project phase. This result translates into an annual saving of about 130,000 kWh, equal to about 60,000 kg of CO2 not released into the atmosphere.
Given the results produced by this first device, the Forgital group has decided to extend the efficiency project with the application of other E-Power systems both in the Velo D'Astico plant and in the other plants of the group, with a second installation of an EP 1000A scheduled for August 22 and the others to follow in 2023 and 2024.