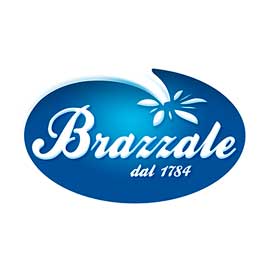 * Conversion factor: 0,400
Company: Brazzale – Italy
The Brazzale Group represents the oldest Italian company in the dairy sector, in uninterrupted activity for at least 8 generations.
The company's history began in the early 1900s by creating the first industrial butter production in Zanè, near Thiene, the Venetian capital of cheeses. Today Brazzale is an international company with 3 plants in Italy and further plants in the Czech Republic, Brazil, the United States and China. The Brazzale Group can boast a CO2 free production chain, being the first in the dairy sector to reach the goal of carbon neutrality, the result of the twenty-year "green revolution" started by the Group in 2000.
The customer wanted to test a further solution as part of a vast global efficiency project aimed at making the company a true international reference in the field for environmental sustainability, achieving "carbon neutrality".
In April 2013 the client installs the first EP2500A at the main plant in Zanè, where there are 2 transformers of 1,000 kVa in parallel and 2 general switches each absorbing about 50% of the power. The maximum power absorbed by the plant in 2012 turns out to be approximately 850 kW, while the consumption is about 4,200,000 kWh. The managed loads are mainly machinery with and without inverters:
• Non-Inverter Machinery: 77%
• Inverter Machinery: 18%
• Electronic lighting: 5%
The group later installed another 250 A E-Power in nearby Campodoro farm.